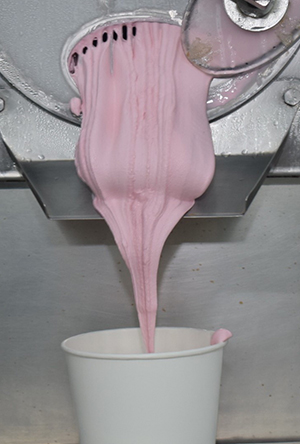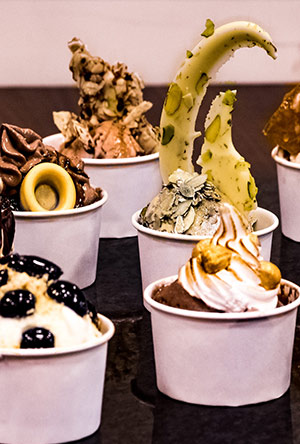 All our flavours are 100% natural and preservative and chemical-free with no added fats. Each flavour is developed over a period of time keeping a few guidelines in mind namely-

Customers palette and preferences
Current market trends
Availability of quality organic produce
Ensuring quality control and ensuring that the finished quality is satisfactory
Ensuring that every flavour has a garnish that compliments the ice-cream and elevates the flavour of the ice-cream(that does not mean that the ice-cream cannot be consumed without the garnishes)
Ensuring that the costs are maintained so as to ensure passing down the low-cost benefits to the customers.
The motto of our R&D team is "Innovation & Creativity is limitless". Our super talented specialized R&D teams consisting of experienced and well travelled chefs create new flavors and their garnishes whilst ensuring that the quality of the products is maintained at the highest standards. It takes us about 15 days develop and create the flavors with numerous test batches to deliver that perfect balanced and silky smooth scoop.